18 Dec

Client Capital Raisings
New Era Lawyers specialise in advising clients on capital raising.  Here is a selection of clients who are currently seeking investors.
Fixed Returns with exposure to Commercial Lending – Qld Capital Pty Ltd

Qld Capital specialises in lending funds to catalyse feasible property development projects.  This investment opportunity provides eligible investors with an opportunity to join as a co-investment partner in the growing business of commercial lending. Qld Capital will always co-invest alongside eligible investors (a minimum 20% of funding for each deal). In addition, investors are offered fixed investment returns and investor protection by way of a capital buffer and income priority.
If you are interested in investing, let us know and we will arrange for Qld Capital to provide you with Deal Specific Investment Terms.
Qld Capital IM – Part A
Qld Capital IM – Example Part B
'Squizify' – developed by Heartbeat Enterprises Pty Ltd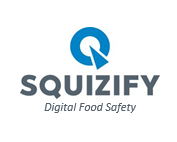 Squizify is a leading Digital Food Safety Platform. The Platform combines software and sensors to automate the way food businesses manage their food safety helping them reduce costs, increase efficiencies and most of all improve food safety.
Traditionally, food safety procedures and checks are completed manually on paper checklists. This can create confusion and disarray in busy periods where checklists may become lost, destroyed or are unable to be easily read. The Company seeks to digitalise and improve food safety procedures for the food industry with its app, 'Squizify'.
Squizify has the potential to be used in many difference sectors including franchised food outlets, restaurants, supermarkets and aged care facilities. Squizify is currently being trialled in Red Rooster stores in Australia.
Link: https://www.dropbox.com/sh/nziveus082rupub/AACu5BR_kSOOvw4Fa7oo5UYia?dl=0
Ramblur Social Media Platform – Azure 101 Pty Ltd

Azure 101 Pty Ltd has created the social media platform 'Ramblur'. Ramblur allows like-minded users from across the globe to share and access a wealth of knowledge and information on an unlimited array of topics.
The Company aims to raise revenue by collecting data from users' accounts on Ramblur including demographics, location, interests and online behaviour, and selling this to businesses and marketers who wish to target their advertisements on Ramblur. Instead of limiting advertising options to corporate entities with big budgets, Ramblur's marketing tools are easily accessible by individuals and businesses of any size. Ramblur's marketing interface allows efficient selection and customisation of targeted advertising based on a simple pay per use model which can be paid for via credit card on the spot.
The Company successfully raised over $976,000 in seed capital during FY2017/18 and is now seeking to raise a further $2 million under this offer to fund its business expansion.
Social Media Investment Opportunity
DISCLAIMER
NEW ERA LAWYERS PTY LTD HAS BEEN ENGAGED AS LEGAL ADVISOR BY THE COMPANIES LISTED ABOVE IN CONNECTION WITH THESE CAPITAL RAISINGS, BUT IS NOT IN ANY WAY ASSOCIATED WITH THESE COMPANIES. WE DO NOT RECEIVE ANY COMMISSIONS FROM THE COMPANIES LISTED ABOVE AND ONLY RECEIVE FEES FOR OUR PROFESSIONAL SERVICES. THIS COMMUNICATION SHOULD NOT BE TAKEN AS A RECOMMENDATION BY NEW ERA LAWYERS TO ACQUIRE ANY SECURITIES. BEFORE MAKING AN INVESTMENT DECISION YOU SHOULD SEEK PROFESSIONAL ADVICE WHICH TAKES INTO ACCOUNT YOUR PERSONAL CIRCUMSTANCES AND FINANCIAL OBJECTIVES. WE ARE NOT RESPONSIBLE FOR ANY OF THE INFORMATION PROVIDED TO INVESTORS BY THESE COMPANIES, WHICH INCLUDES THE INFORMATION ABOVE (THAT WE HAVE NOT VERIFIED). POTENTIAL INVESTORS SHOULD MAKE THEIR OWN ASSESSMENT OF THE INVESTMENT OPPORTUNITIES PRESENTED AND ARE ENCOURAGED TO SEEK PROFESSIONAL ADVICE.
Our lawyers are specialists in capital raising and corporate law. We advise a number of companies from start-ups to public companies with capital raising activities.